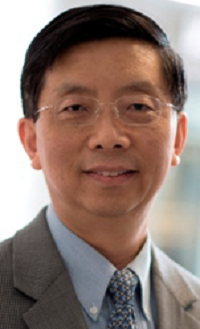 Welcome to the Department of Mechanical and Aerospace Engineering (MAE) at Case Western Reserve University (CWRU).
With two inductees into the Hall of Fame at the NASA Glenn Research Center and one hailed by NASA as one of its 12 "Super Stars" of modern aeronautics, the MAE department is built on a historical legacy of scholarly excellence that has pushed the frontiers of mechanical and aerospace engineering, from microgravity flows to robotics and biomechanics. The department has over 400 undergraduate students, 100 graduate students, and seventeen faculty members, and is ranked in the top 22% of mechanical and aerospace engineering programs in the country by the US News & World Report.
High quality undergraduate program has been a hallmark of the department, which is recognized for the rigor in teaching engineering fundamentals and the emphasis on strong work ethic. Many of our undergraduate students are members of design teams, and participate in training and education activities at Sears Think[box], the University's seven-story, 50,000-square-foot center for innovation and entrepreneurship. These opportunities cultivate a "can-do" attitude progressively throughout the curriculum, and bridge classroom teaching with real-world practice in a rich experiential setting that prepare undergraduate students for the professional workforce and advanced research opportunities.
As a research-intensive institution, our faculty members engage in a broad range of competitively funded research programs, from design and control of biologically-inspired robotics to biomechanics and biosensing, digital and sustainable manufacturing, computational and experimental fluid mechanics, thermal system management, fire spread and safety, batteries and energy storage, etc. Proximity to world-renowned health care institutions such as Cleveland Clinic, the University Hospitals, and VA Medical Center provides faculty and students with unique opportunities to seek research collaborations with researchers and clinicians. 
Success of the department's undergraduate and graduate programs is ensured by the high quality of our faculty, as reflected in receiving the University's Excellence in Undergraduate Teaching award, Excellence in Undergraduate Mentoring award, NSF CAREER award, ONR Young Investigator award, and multiple professional society awards. All the senior faculty members are Fellows of one or more technical societies.
"Scientists study the world as it is, engineers, create the world that never has been." Inspired by what the renowned physicist and engineer von Karman said over half a century ago, and in transition to a "young" department with a historical legacy, faculty and students at MAE are embarking on a journey that is characterized by the constant pursuit of excellence and the ability to "think outside of the box".  It is exciting to be part of this department, and I look forward to interacting with all of you in making an impact on mechanical and aerospace engineering of the 21st century!
Robert X. Gao
Department Chair and Cady Staley Professor of Engineering