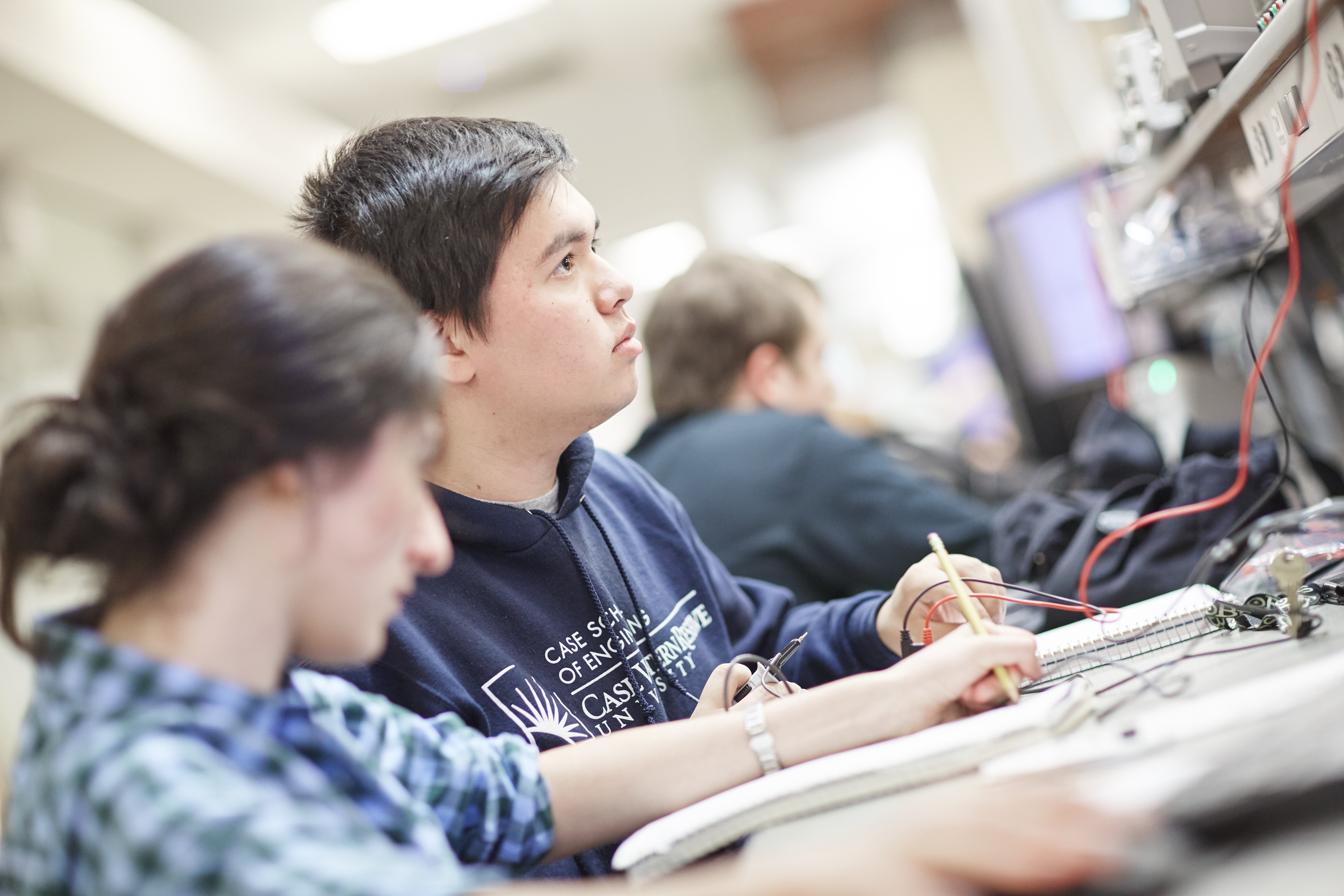 The Department of Electrical, Computer, and Systems Engineering at Case School of Engineering brings together three degree programs under one umbrella, allowing students to benefit from the resulting synergy of electrical engineering, computer engineering, and systems and control engineering degrees. Our approach serves as a model for innovative education and research, which prepares students to solve significant industrial and societal problems through a broad range of technical and leadership skills. 
At Case Western Reserve University, our students gain theoretical knowledge in the classroom as well as practical research in the lab as early as their first year. They also can get real-world experience through the Case School of Engineering's extensive co-operative education program.
The department offers related undergraduate and graduate degree programs in Electrical Engineering, Systems and Control Engineering (also available 100% online) and Computer Engineering:
Our department  explores the intersections of bio-micro-info engineering in the ever-changing world of technology. We cover a wide spectrum of degree programs and research areas, emphasizing a student-centric, experiential learning environment that prepares capable professionals, effective teammates and lifelong learners. 
We strive for distinction through outstanding education, productivity and innovation.
Our graduates work in a variety of technology sectors, including computer and internet, health care and medical devices, manufacturing and automation, automotive and aerospace, defense, finance, energy and consulting.
The Bachelor of Science in Electrical Engineering, Bachelor of Science in Computer Engineering, and Bachelor of Science in Systems and Control Engineering degree programs are accredited by the Engineering Accreditation Commission of ABET.