ThinkEnergy Fellowship Student Profile: Joe Grzyb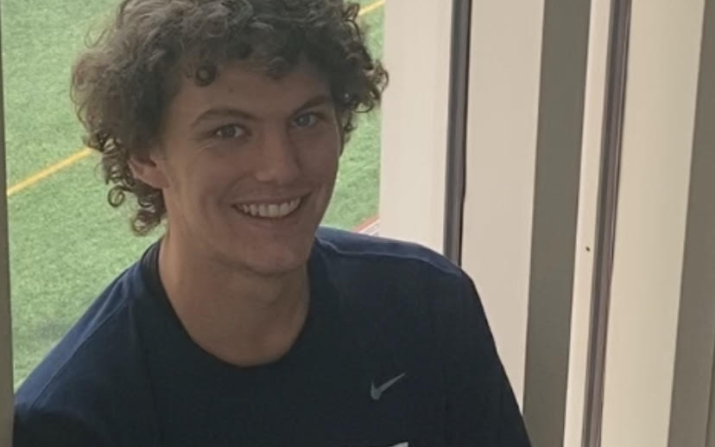 Published on
Apr. 1, 2021
Our 2020-2021 ThinkEnergy fellows are outstanding students who are working diligently to advance innovation in the Energy field. This year we have 15 students from various majors and schools working on three amazing entrepreneurial projects. We hope these student profiles will help you to get to know more about these students, their passions, and their amazing work. See all the profiles here.
Joe Grzyb, a fourth-year from Sheffield, England majoring in Chemical Engineering with minors in Finance and Banking and Business Management:
1- What is your favorite thing to do at CWRU outside of the classroom?
I enjoy rock climbing. There's a gym nearby that I go to often.
2- Over your college journey, which class impacted you the most?
This is tough, I've had some really great professors and classes that I enjoyed taking their classes. I would have to say that heat transfer with Dr. Feke and electrochemical engineering with Dr. Landau have been most impactful.
3- If you had to eat one meal every day for the rest of your life what would it be?
I would have to go with any type of sushi. I really like seafood and you just can't beat sushi.
4- How did you hear about the ThinkEnergy Fellowship and why did you apply?
I actually saw the mass email Mark sent out and thought I aligned with the program well and decided to apply! I've always been interested in energy and business so the program was a perfect fit.
5- What energy problem is your entrepreneurial team working to solve with a product?
I'm working on the Li-nnovate team where we are trying to produce a fire retardant electrolyte to increase the safety of lithium ion batteries.
6- What is your role(s) on your entrepreneurial team?
Currently I've been helping out with market research and helping build our pitch deck.
7- What is your favorite part of the program so far this year?
I'm really enjoying the whole process of creating a product. Giving a pitch at the TransTech competition was a new experience for me and I learned a lot from it.
8- What is one thing you find challenging in the program so far?
Until recently we were really struggling to find a lab to manufacture and test batteries with our electrolyte in, but thankfully we've managed to overcome this hurdle.
9- What is one thing you hope to get out of the experience?
I am excited to take away the experience of attempting to bring a product to market. It's been a great time enter pitch competitions and getting feedback on our product along the way."