New Faculty Spotlight: Yu Yin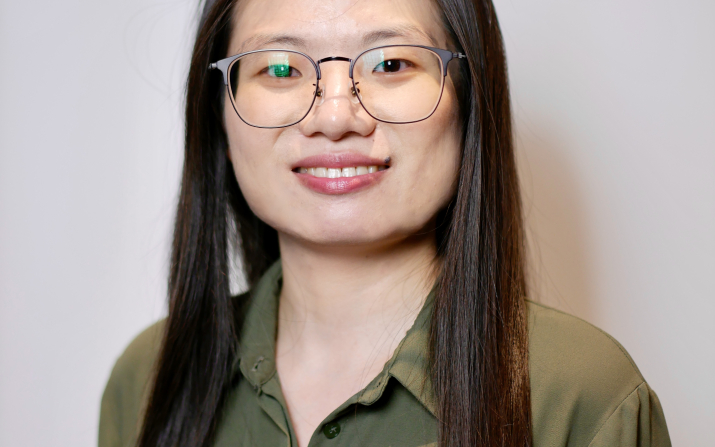 Published on
Sep. 1, 2023
Yu Yin
Assistant Professor
Computer and Data Sciences
Before enrolling in engineering school, Yu Yin was a law student. After taking what she considers a "fortuitous" introductory course on electronic and information engineering, she pivoted and transferred her major to engineering in her second year of undergraduate school. 
"This decision unveiled a world of technological possibilities, prompting me to pursue a career in engineering academia," she said.
Now, after a bachelor's degree in electronic and information engineering from Wuhan University of Technology, China, and a master's degree and PhD from the Department of Electronic and Computer Engineering at Northeastern University, Yin is an assistant professor of computer and data sciences at Case Western Reserve University. 
Her research broadly focuses on visual synthesis and understanding, multi-modality fusion and transfer learning, while recent research topics include unified representation learning, 3D modeling and animation and a wide range of computer vision applications, like image synthesis, 3D novel-view synthesis, face restoration, forensics detection and 3D model generation and rendering. Through her course, CSDS 600: Deep Generative Models, students will discover the probabilistic foundations and learning algorithms for deep generative models.
"The dynamic interplay of theory and practical application in engineering fascinates me," she said. "Tackling complex systems' challenges and innovating solutions aligns with my analytical mindset. Today, my enduring passion drives me to inspire students and contribute to the ever-evolving landscape of engineering."
What is your favorite thing about engineering?
I'm captivated by the dynamic interplay of theory and practical application within engineering.
What are you most looking forward to at Case Western Reserve University?
I'm excited about collaborating with talented professors, researchers, and students at Case Western Reserve University.
If you're a Cleveland local, what is your favorite thing to do in Cleveland? If you're new to Cleveland, what're you most looking forward to exploring?
As someone new to Cleveland, I'm excited to explore the existing hiking and camping opportunities in the area.
What's the best piece of advice you've ever received?
Embrace challenges as opportunities for growth.