New Faculty Spotlight: Jing Ma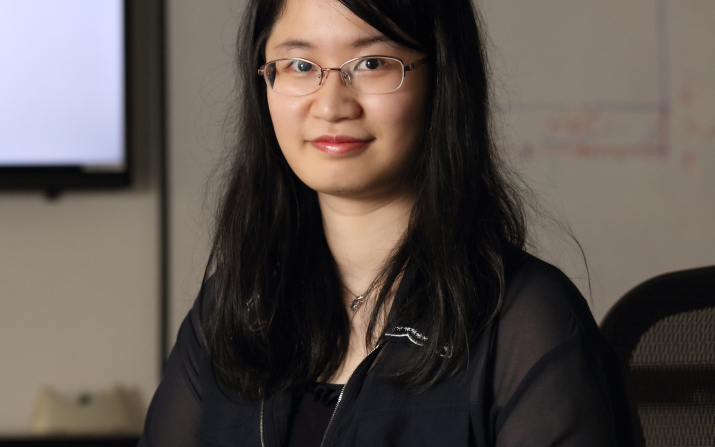 Published on
Sep. 1, 2023
Jing Ma
Timothy E. and Allison L. Schroeder Assistant Professor of Computer and Data Sciences
Computer and Data Sciences
From a young age, Jing Ma was fascinated with engineering, and more specifically—artificial intelligence (AI). Beyond the obvious advancements, Ma is particularly interested in the "principles of human cognition and the interplay between human thought processes and AI systems," which inspires her research.
With a focus on machine learning, data mining and causal inference, Ma's current research focuses on causal machine learning, graph mining, fairness, trustworthy AI, AI for social good and AI research in important applications, such as healthcare.
"The profound impact of AI on enhancing human life has captivated my interest, spurring me to delve deeper into its intricacies," the Timothy E. and Allison L. Schroeder Assistant Professor of Computer and Data Sciences said.   
After receiving her bachelor's and master's degrees in computer science and technology from Shanghai Jiao Tong University, Ma went on to obtain her PhD in computer science from the University of Virginia and she now looks forward to sharing her expertise with Case Western Reserve University students. 
CSDS 600-101: Machine Learning and Causal Inference will bridge the gap between the two fields. While machine learning has achieved significant success, the lack of trustworthiness hinders its widespread adoption, but by understanding causal relationships, the essence of artificial intelligence can be uncovered, fostering trustworthy machine learning practices. 
"Looking forward, I aspire to not only further my own understanding, but also to extend this gateway of knowledge to the younger generation, encouraging them to explore the possibilities that AI can offer to our evolving world," she said. 
What is your favorite thing about engineering?
I love the nature of engineering, which is characterized by problem solving and exploration. Throughout the journey, the inherent collaboration between individuals from diverse backgrounds naturally comes into play.
What are you most looking forward to at Case Western Reserve University?
I am anticipating the opportunities to collaborate with researchers and students on cutting-edge problems, especially on interdisciplinary projects.
If you're a Cleveland local, what is your favorite thing to do in Cleveland? If you're new to Cleveland, what're you most looking forward to exploring?
I look forward to exploring the music, museums, as well as the nature sceneries in Cleveland.
What's the best piece of advice you've ever received?
Never label or limit yourself; you possess limitless potential!