New Faculty Spotlight: Alexis E. Block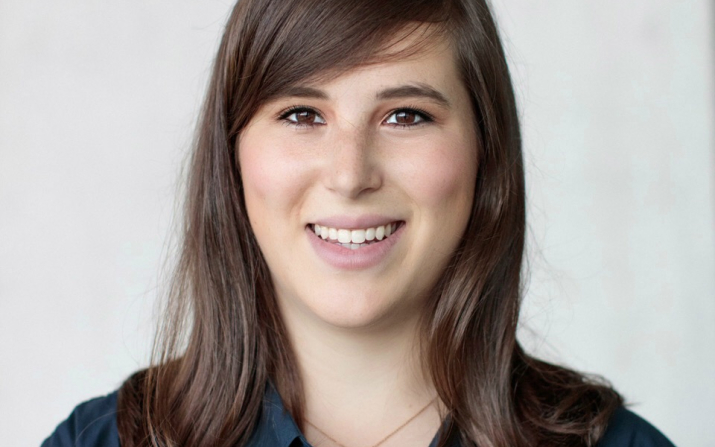 Published on
Sep. 12, 2023
Alexis E. Block
Assistant Professor
Electrical, Computer, and Systems Engineering
It started when her freshman biology class was required to do a research project and compete in the regional fair. With a competitive nature, Alexis E. Block was motivated to work hard, resulting in wins at the regional, state and international fairs.
"Attending the Intel International Science and Engineering Fair (ISEF) was such an eye-opening experience for me," the now assistant professor said. "I was so inspired by the caliber of the other projects that I immediately came home and began thinking of ideas for the following year."
After competing the next year, she noticed how excited and inspired it made her feel to share the details of a year-long research project with the public and fellow scientists and how interesting it was to learn about and find motivation in the work of others.
"I realized there are always new boundaries to push and ideas to bring to fruition," she said. 
At that point, she was sold—she would be an engineer.
Block received her bachelor's degree with honors from the University of Pennsylvania in mechanical engineering and applied mechanics (MEAM) with minors in mathematics and engineering entrepreneurship. She went on to receive a master's in robotics (also from University of Pennsylvania) and finished her studies with a doctorate in computer science from ETH Zürich in Switzerland, while conducting her research at the Max Planck Institute for Intelligent Systems in Germany, through the Max Planck ETH Center for Learning Systems program. She was awarded an Otto Hahn Medal from the Max Planck Society for her doctoral research. 
With this expertise, Block focuses her research on social and physical human-robot interaction, haptics, social robotics, affective computing, and affective touch. She also works to provide robots with emotional intelligence, and in general, uses robots to improve human's mental health, emotion regulation and overall well-being.
This fall, Block will bring that knowledge to the classroom, teaching a graduate seminar—ECSE 600: Introduction to Human-Robot Interaction—where discussions will focus on robot design, sensing and perception, nonverbal robot behavior, social dynamics, norms and ethics, user study design and evaluation and more.
With an individualized approach to teaching, Block recognizes that "each student is a unique individual with a whole life outside the classroom" and she believes that's critical to take into account. 
"I attribute my ability to get through undergraduate and graduate school to those professors who took an interest in understanding my unique circumstances and helped me navigate them in tandem with the course material," she said. "I hope to be an academic, professional, and personal resource to my students. I want them to feel comfortable coming to me to discuss any challenges they are experiencing so we can find a solution together."
What is your favorite thing about engineering?
One of my favorite things about engineering is the opportunity it provides to translate innovative ideas into tangible solutions that have a meaningful impact on society. Knowing that my work has the potential to improve people's lives and contribute to advancements in technology is incredibly rewarding!
What are you most looking forward to at Case Western Reserve University?
I'm excited to work with the fantastic students, faculty and staff in multiple departments here at Case Western Reserve University, as well as collaborate with the numerous phenomenal nearby medical institutes! My research is very interdisciplinary, and one thing that really drew me to CWRU was how supportive they were of that, so I'm excited to forge new and interesting collaborations.
If you're a Cleveland local, what is your favorite thing to do in Cleveland? If you're new to Cleveland, what're you most looking forward to exploring?
I'm new to Cleveland, but I'm most looking forward to becoming a regular at Playhouse Square!
What's the best piece of advice you've ever received?
Don't worry about what other people think of you; do what you believe in.