Coming Home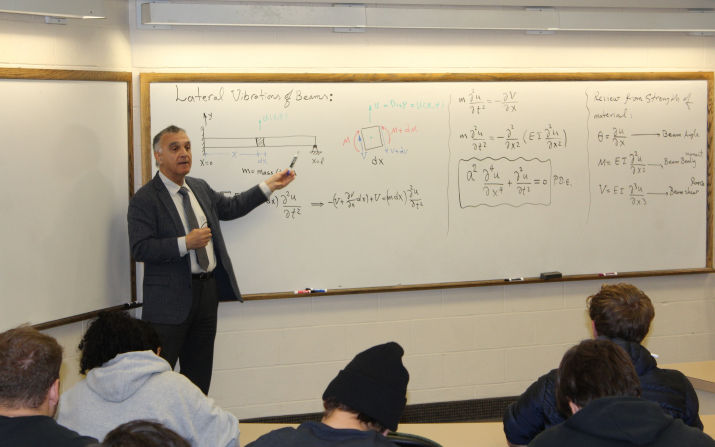 Published on
Mar. 9, 2023
Directly across the hall was the office of one of his favorite professors, Joe Prahl, and he's teaching Machine Dynamics in the same classroom where he learned it from former Dean Tom Kicher, whom he can see like it was yesterday.
"Sometimes I get emotional," Rashidi said. "I feel that I have come back home. I really am here to try to give back what I gained from Case."
Rashidi earned three degrees from the Department of Mechanical and Aerospace Engineering before embarking on a career in academia. After 34 years at Cleveland State University, he returned to the department last year as a full professor, excited as any first year on the Quad.
He's part of a wave of 18 new faculty who joined the Case School of Engineering last year and this fall. Several of them, like Rashidi, are alumni who bring an extra measure of insight and devotion to the job.